TSLA Stock Up 1.75%, Tesla to Disrupt Auto Design and Manufacturing Process with Gigacasting Breakthrough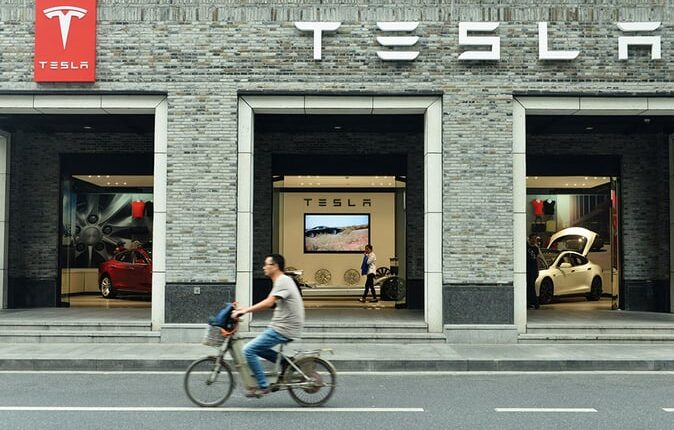 Tesla is likely to decide on a breakthrough method of die casting multiple sections of its EVs to reduce cost and improve production.
Tesla Inc (NASDAQ: TSLA) has reportedly figured out a technological breakthrough that will transform the process of making electric vehicles. Fine-tuning the process will help Tesla cut production costs considerably. Tesla stock closed 1.75% higher at $276.04 on the news.
Five people familiar with the matter spoke with Reuters anonymously. According to these persons, Tesla is working on this innovation, a way to die cast almost all of the underbody of its vehicles, instead of nearly 400 individual parts. This "gigacasting" process is part of an "unboxed" model CEO Chief Engineer Lars Moravy announced in March, where Tesla factories snap sub-assemblies together. This means that the manufacturing or assembly process of the average Tesla would be considerably less complex, take way less time, and be cheaper. However, many doubt that the model of making sub-assemblies and snapping them together would be difficult for cars of all sizes.
According to some analysts, making and fusing these blocks do not allow for enough manufacturing variables. Nonetheless, most consider the process revolutionary if it works. According to the president of engineering firm Caresoft Global, Terry Woychowski, the Tesla breakthrough would disrupt the automobile design and manufacturing industry if successful. It may then allow Tesla to price an EV under $30,000, much cheaper than the cheapest Model 3 – a little over $40,000. Woychowski said:
"It is an enabler on steroids. It has a huge implication for the industry, but it's a very challenging task. Castings are very hard to do, especially the bigger and the more complicated."
Tesla Breakthrough Die Casting Decision Expected This Month
According to the people who spoke to Reuters, Tesla could use a single frame in its small EVs by combining the front, middle, and rear sections. If this is functional, Tesla could begin selling cars for $25,000 sometime after 2025. Some of the sources added that Tesla is likely to make a decision on die-casting its cars as one piece before the end of September. However, they noted that the design validation process could change the end product's design.
Last month, Tesla introduced cheaper variants of its EVs to maintain sales levels as demand fell. The company now has new versions of its Model S sedan and the Model X SUV, however, with shorter driving ranges. The new S model has a maximum of 320 miles, lower than the two existing versions at 395 miles and 405 miles. Furthermore, the new X SUV has a maximum of 269 miles, compared to the existing one with 348 miles.
According to a Morgan Stanley prediction, Tesla is poised for a significant increase in valuation thanks to its Dojo supercomputer. Analysts at Morgan Stanley believe that Dojo, used to train the company's Full Self-Driving (FSD) System, could add $600 billion to Tesla's market cap over the next 18 months. Morgan Stanley also increased its TSLA price target to $400, a 60% jump. In response to the upgrade and Morgan Stanley's prediction that Tesla will sell AI tech to several other auto manufacturers, Tesla's share price rose by more than 10%. TSLA has climbed more than 11% in the last 5 days and over 28% in one month.
next

Business News, Market News, News, Stocks, Technology News

Tolu is a cryptocurrency and blockchain enthusiast based in Lagos. He likes to demystify crypto stories to the bare basics so that anyone anywhere can understand without too much background knowledge.
When he's not neck-deep in crypto stories, Tolu enjoys music, loves to sing and is an avid movie lover.
Recommended Videos