MediaTek & Nvidia Partner to Enhance User In-Cabin AI Experience in Affordable & Luxurious Automobiles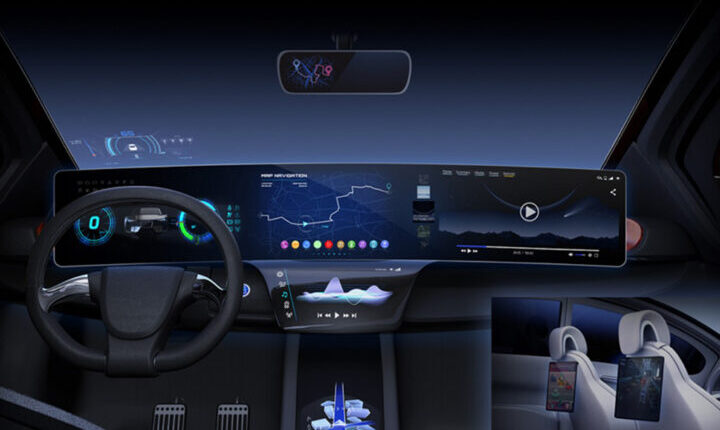 Leading chipmakers MediaTek and Nvidia recently combined resources to "offer a truly unique" in-cabin AI experience in automobiles.
Taiwan's MediaTek Inc has partnered with US chip-manufacturing giant NVIDIA (NASDAQ: NVDA) to bring enhanced AI tech to automobiles. The partnership seeks to revamp in-car experiences with software-defined, smart cabin solutions using Nvidia's GPU chiplets. The joint artificial and accelerated computing offerings would be available in a broad vehicle class range, from entry-level to premium automobiles.
Executives Comment on MediaTek-Nvidia AI Infotainment Experience for Automobiles
MediaTek CEO Rick Tsai and NVIDIA founder and CEO Jensen Huang announced the AI-inspired partnership for automobiles at a recent Computex press conference. Tsai enthused about the collaboration's prospects and hailed Nvidia's industry-leading antecedents, saying:
"NVIDIA is a world-renowned pioneer and industry leader in AI and computing. With this partnership, our collaborative vision is to provide a global one-stop shop for the automotive industry, designing the next generation of intelligent, always-connected vehicles. Through this special collaboration with NVIDIA, we will together be able to offer a truly unique platform for the compute-intensive, software-defined vehicle of the future."
Meanwhile, Huang was equally as upbeat about combining forces with Taiwanese rival MediaTek for the betterment of the automobile industry. The Nvidia chief executive explained that AI and accelerated computing can transform the auto industry. With MediaTek and Nvidia collaborating, car owners will be able to enjoy enhanced safety, improved user experiences, and connected services.
Details Revealed So Far on Automotive AI Initiative
By combining Nvidia's GPUs and AI technology with MediaTek's chipsets, Huang suggested that the end feature would raise the bar in automobile in-car user experience.
Nvidia develops GPUs for several personal-oriented user devices, including laptops, desktops, workstations, and servers. Additionally, the leading US software and the fabless company also offers systems-on-chips (SoCs) for automotive and robotics applications. MediaTek plans to integrate these sophisticated GPU chiplets into its own automotive SoCs for enhanced automobile AI tech.
The Taiwanese fabless semiconductor company's specially developed automotive SoCs would feature Nvidia AI and graphics intellectual property in its design architecture. The Nvidia chiplets would also be connected by an ultra-fast chiplet interconnect technology.
Other details regarding the upcoming combined chipset model, including its name or specifications, remain unknown. However, information suggests the automotive AI offering would belong to the MediaTek Dimensity Auto range. Additional information also reveals that a new operating system would power the upcoming infotainment system. According to reports, MediaTek would integrate the Nvidia Drive OS, Drive IX, CUDA, and TensorRT software tech with the new operating system. Alternatively, the blended infotainment development makes more in-vehicle options available to Nvidia Drive platform automakers.
Nvidia in Blazing Form Could Soon Join Amazon, Apple, in Trillion-Dollar Market Cap Club
The MediaTek automobile AI development comes on the heels of Nvidia's rousing run to a trillion-dollar market cap. The Santa Clara-based chip manufacturer has experienced explosive growth in value and is not far from a $1 trillion valuation. Nvidia's market surge is due to an increased quarterly earnings outlook and better-than-expected sales forecast. The chip maker has boosted production to meet soaring demand due to the fast-growing popularity of accelerated computing and generative AI.
Nvidia's lofty operational outlook also recently sparked a rally in other tech-exposed companies such as Microsoft (NASDAQ: MSFT) and C3.ai Inc (NYSE: AI).

Artificial Intelligence, Business News, News, Technology News, Transportation News

Tolu is a cryptocurrency and blockchain enthusiast based in Lagos. He likes to demystify crypto stories to the bare basics so that anyone anywhere can understand without too much background knowledge.
When he's not neck-deep in crypto stories, Tolu enjoys music, loves to sing and is an avid movie lover.
Credit: Source link