Egyptian Fintech MNT-Halan Secures $400 Million in Funding, Valuation Rises to Over $1 Billion – Fintech Bitcoin News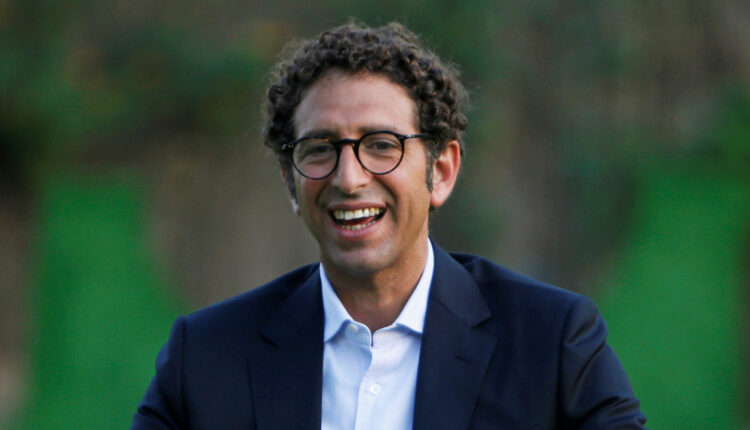 Egyptian fintech MNT-Halan announced on Feb. 1 that it had raised over $340 million via debt and equity and it expects to raise an additional $60 million from leading international investors. The latest funding round sees MNT-Halan's valuation rise to over $1 billion which reportedly makes it the country's "only private billion-dollar company."
'Egypt's Greatest Fintech Success Story'
MNT-Halan, an Egyptian fintech serving the country's unbanked population, announced on Feb. 1 that it had raised close to $ 340 million via debt and equity financing. The fintech also said it is "in the advanced stages with leading international investors to raise $60 million of primary capital." This will bring the total capital secured to over $400 million.
At the completion of this funding round, MNT-Halan's valuation will subsequently rise to over $1 billion, the fintech said. According to a statement, Chimera Abu Dhabi, a private investment firm that oversees a portfolio consisting of listed and unlisted equities, invested more than $200 million. In return, Chimera Abu Dhabi was awarded equity equivalent to over 20% of the company. Commenting on Chimera Abu Dhabi's investment, Seif Fikry, the investment firm's CEO said:
We are thrilled to be part of Egypt's greatest fintech success story. MNT-Halan's upward trajectory and momentum reflect the management team's realization of its extraordinary vision to transform a high-touch business by seamlessly infusing an unparalleled proprietary tech platform while increasing product depth for its target customer segment.
For his part, Mounir Nakhla, the founder and CEO of MNT-Halan touted Chimera Abu Dhabi's backing and the timing of the investment as proof of the latter's confidence in the fintech startup.
Meanwhile, the statement revealed that the remaining $140 million capital was secured via two securitized bond issuances. Tasaheel Microfinance Company, one of the two MNT-Halan subsidiaries, has securitized $100 million of its loan book in the second issuance of its securitization program. Halan Consumer Finance, on the other hand, has "securitized $40 million of its loan book in its first securitization since its start of operations in 2021."
According to a Techcrunch report, MNT-Halan's $1 billion-plus valuation "makes it Egypt's only private billion-dollar company."
Register your email here to get a weekly update on African news sent to your inbox:
What are your thoughts on this story? Let us know what you think in the comments section below.
Image Credits: Shutterstock, Pixabay, Wiki Commons

Credit: Source link